About Program
We partner with Cornell Cooperative Extension of Wayne, Orleans, Niagara, Monroe, and Oswego Counties, Cornell University Cooperative Extension and faculty to provide educational programs for the commercial fruit industry, using research-based information to help the tree fruit and berry industries in New York compete in the world market and provide safe, high-quality produce for consumers.
Objectives:
Maintain competitiveness and profitability of NY fruit farms in a global market.

Evaluate new technology for potential increases in efficiency through applied research.

Assist in the adoption and implementation of appropriate technologies.

Reduce financial, legal, labor, environmental, and health risks.

Improve production and delivery of high quality fruit to consumers.
The Lake Ontario Fruit Program is supported, in part, by
5 county Cornell Cooperative Extensions in the Lake Ontario Region
of New York: Monroe, Niagara, Orleans, Oswego and Wayne Counties.

To visit one of these Cornell Cooperative Extension's web sites,
simply click on a county within the map.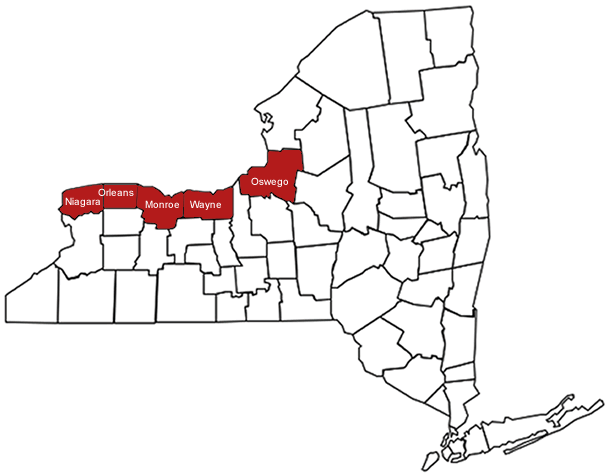 Upcoming Events
Lunchtime Q & A Session, Tuesday, June 9: Managing Field Crews during COVID-19: What Actions Should Apple Growers Take?
June 9, 2020
As New York "Reopens" business during the COVID-19 crisis, business owners are evaluating what actions they need to take to protect themselves, their employees, and their customers. Join a panel of experts for a Question and Answer lunchtime session on June 9th, 2020 at noon that will address common questions that apple growers and other producers have about managing their field crew.
Announcements