Stone Fruit Pest Management for the 2020 Growing Season
---
Event Details
Date
March 16, 2020
Time
9:00am - 11:00am
Location
Webinar

Cost
At The Door Price
Free Webinar : Free
Please register by March 12 for this event using the link below
Host
Eastern New York Commercial Horticulture


Event Registration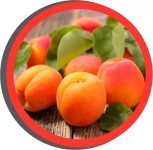 Join us the morning of March 16 via webinar to review current best management practices for some of our most challenging insect, disease, and weed pests of New York stone fruit orchards. Speakers include Dr. Art Agnello, Dr. Kerik Cox, and Dr. Lynn Sosnoskie.
Agenda:
9:00-9:10am—Welcome, Introduction to Zoom and Poll Everywhere (Mike Basedow and Janet van Zoeren)
9:10-9:50am—Stone fruit insect IPM (Dr. Art Agnello)
9:50-10:20am—Stone fruit disease IPM (Dr. Kerik Cox)
10:20-10:50am—Weed IPM (Dr. Lynn Sosnoskie)
10:50-11:00am—Evaluation questions and final wrap-up
Register by March 12 and you will receive the link via email on March 13.


Upcoming Events
Apple Leafcurling Midge IPM - Webinar

February 16, 2023
In recent years, the apple leafcurling midge (ALCM) has become an increasingly problematic pest in many orchards across the northeast.
Western NY Fruit Conference - "State of the Industry"

February 27 - February 28, 2023
Henrietta, NY
CCE-LOF are excited to bring you a muti-day fruit conference in WNY! This is replacing our Winter Fruit Schools. Tentative Agenda is now available.

Fire Blight Informational Series - Michigan Fire Blight Meeting
March 1, 2023
: Michigan Fire Blight Meeting


Traverse City, MI

The team leading the national fire blight SCRI grant "Comprehensive Fire Blight Management for the United States" is hosting a March meeting (in person or virtual) as well as a webinar series. This multi-state series will address new research on best management practices for fire blight control. You are encouraged to attend these events which will provide cutting edge research recommendations into how to manage fire blight. Each session eligible for some DEC credits (see below for quantities, and bottom of article for direction on how to receive credit).
Announcements