Listening Session for New York State Apple Producers Changes Proposed for Apple Crop Insurance Program -
---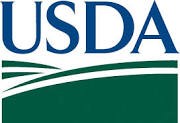 LISTENING SESSION -NEW YORK APPLE GROWERS PROPOSED CHANGES TO APPLE CROP INSURANCE PROGRAM THURSDAY, JULY 9, 2020
You are invited to participate in a Listening Session with USDA's Risk Management Agency (RMA) to discuss proposed changes to the Apple Policy.
WHY
In 2017 and 2018, RMA and its contractor, Agralytica, met with apple growers and other
insurance stakeholders to discuss the apple program and identify potential changes to enhance coverage while also addressing increasing loss ratios and resultant premium costs. This listening session is a follow-up to those previous sessions. During this session, RMA will present proposed changes to growers and their insurance representatives and ask for their comments. The feedback received will be used to evaluate the effectiveness of the proposed changes.
The diagram in the pdf below provides a timeline of RMA's continued engagement with the apple industry as well as tentative timing for the revised policy's release.
WHEN
Thursday, July 9, 2020 from 12:00 PM to 1:30 PM EST
HOW
The listening sessions will be conducted by phone OR by calling in by phone and connecting
through the internet. You can participate by calling into the number provided to listen or speak OR you may call in and participate online which also allows you to view the presentation. The information to participate is provided in the instructions that follow.
INSTRUCTIONS TO PARTICIPATE
1. Participate by telephone:
Dial 1-888-844-9904. When prompted, please enter the access code: 4965127; OR
2. Participate by telephone AND follow along online to see our presentation.
Join on the internet by using the instructions that follow for adobe connect and listen in by dialing 1-888-844-9904 and enter the access code 4965127 when prompted.
INSTRUCTIONS TO ALSO PARTICIPATE ONLINE
Webinar link: https://usda.adobeconnect.com/...
Instructions: Use the webinar URL provided to "Enter as a Guest." In the Name field, enter your first and last names. If you are representing an organization, please list it after your name. (Example: John Smith, Risk Management Agency).


If this is your first-time using Adobe Connect, we recommend testing your connection ten
minutes ahead of time.


If you are having difficulty logging in, consider trying the link/URL with a different browser
(Internet Explorer, Edge, Firefox, Google Chrome).
CONTACT INFORMATION
Please contact Tracey Keene, RMA, with any questions regarding the content of this invitation.
Telephone Number: 816-926-6339 OR email: tracey.keene@usda.gov. If you email, please
include "Apple Listening Session" as your subject line


Upcoming Events
Apple Leafcurling Midge IPM - Webinar

February 16, 2023
In recent years, the apple leafcurling midge (ALCM) has become an increasingly problematic pest in many orchards across the northeast.
Western NY Fruit Conference - "State of the Industry"

February 27 - February 28, 2023
Henrietta, NY
CCE-LOF are excited to bring you a muti-day fruit conference in WNY! This is replacing our Winter Fruit Schools. Tentative Agenda is now available.

Fire Blight Informational Series - Michigan Fire Blight Meeting
March 1, 2023
: Michigan Fire Blight Meeting


Traverse City, MI

The team leading the national fire blight SCRI grant "Comprehensive Fire Blight Management for the United States" is hosting a March meeting (in person or virtual) as well as a webinar series. This multi-state series will address new research on best management practices for fire blight control. You are encouraged to attend these events which will provide cutting edge research recommendations into how to manage fire blight. Each session eligible for some DEC credits (see below for quantities, and bottom of article for direction on how to receive credit).
Announcements