Apple R2F Webinar on Rootstock
---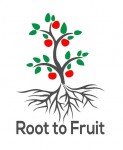 The Cornell Fruit Team is pleased to announce a nationwide SCRI Apple Root to Fruit (R2F) webinar for apple growers, extension educators, and crop consultants on Tuesday March 1st,2022, 11am-4pm (Eastern Time). This free webinar will provide an opportunity to learn new findings on rootstock and nutrition for managing 'Honeycrisp' and other high value varieties in the Pacific Northwest and Eastern U.S.
This webinar will be a one-day intensive workshop focusing on the new advances in nutrition and rootstock research and the applications of new designer rootstocks suited for specific climates, soils, cultivars, and planting systems in the U.S.
Register now:
https://cornell.zoom.us/webina...
Webinar Agenda
11:00 am EST Webinar begins
11:00-11:40 am Apple rootstock performance -an eastern perspective. Terence Robinson, Cornell University
11:40-12:20 pm Honeycrisp nutrient requirement and mitigation of bitter pit. Lailiang Cheng, CU
12:20-1:00 pm Apple rootstock performance - a western perspective. Stefano Musacchi, Washington State University
1:00- 1:30 pm Break
1:30-2:10 pm Role of rootstock and abiotic environment in tree nutrition. Lee Kalcsits, WSU
2:10-2:30 pm Rootstock effects on fruit quality and storability of Honeycrisp and Fuji. Essie Fallahi, University of Idaho
2:30-2:50 pm What we learned from rootstock trials in Michigan? Greg Lang, Michigan State University
2:50-3:30 pm Rootstock genotype and the root microbiome: implications for the control of replant disease. Tracy Somera, USDA ARS
3:30-3:50 pm New apple rootstocks on the horizon. Gennaro Fazio, CU and Terence Robinson, CU
4:00 pm Adjourn
Please contact Mario Miranda Sazo with any questions: 315 719 1318 | mrm67@cornell.edu



Upcoming Events
Farm Food Safety Meeting
December 5, 2022
Newark, NY
This meeting will focus on updates and key considerations in farm food safety. Topics to be covered include agricultural water quality assessments, traceability procedures, tips for improving flow and efficiency in wash/pack facilities, cleaning and sanitation updates, plus plenty of discussion to answer your questions.
Annual LOF Advisory Committee Meeting
December 16, 2022
Spencerport, NY
Please join us in-person for our annual winter advisory meeting where you can spend time with the team reviewing the team's educational programs and most importantly providing us feedback. Please pre-registration by December 13th.
Announcements