New and Unusual
Deborah Breth, Integrated Pest Management
Lake Ontario Fruit Program
November 25, 2013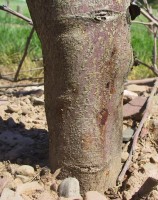 A closer look at ambrosia beetle damage, biology and current control recommendations. Review of the Leopard moth, which can often cause damage that looks similar to fire blight. Updates on the fire blight strep resistant survey and WNY internal lep damage.
New and Unusual PowerPoint Presentation (pdf; 10210KB)


Upcoming Events
No upcoming events at this time.
Announcements