2017 Champlain and Vermont Young Grower Trip
August 29, 2017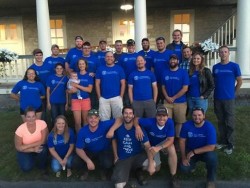 "The 2017 Champlain and Vermont Study trip was a great success and NY growers had again an excellent educational experience.
In addition, the friendships and professional relationships they made will be useful for their careers as orchardists in the near future.
Many thanks to all our sponsors, grower hosts, and to Matt Wells for organizing this successful event!"
To read a story about this trip, please visit:
http://www.growingproduce.com/farm-management/gennext-growers/young-growers-see-evolving-orchard-production-on-cornell-tour/?utm_source=knowledgemarketing&utm_medium=newsletter&utm_campaign=afgenews+08232017&omhide=true&eid=225318035&bid=1845738


Upcoming Events
Annual LOF Advisory Committee Meeting
December 8, 2023
Spencerport, NY
Please join us for our winter advisory meeting, join the team and provide input for the 2nd Annual Tree Fruit Conference on February 8-9 in Rochester. Please pre-register by noon on December 7th.

Announcements